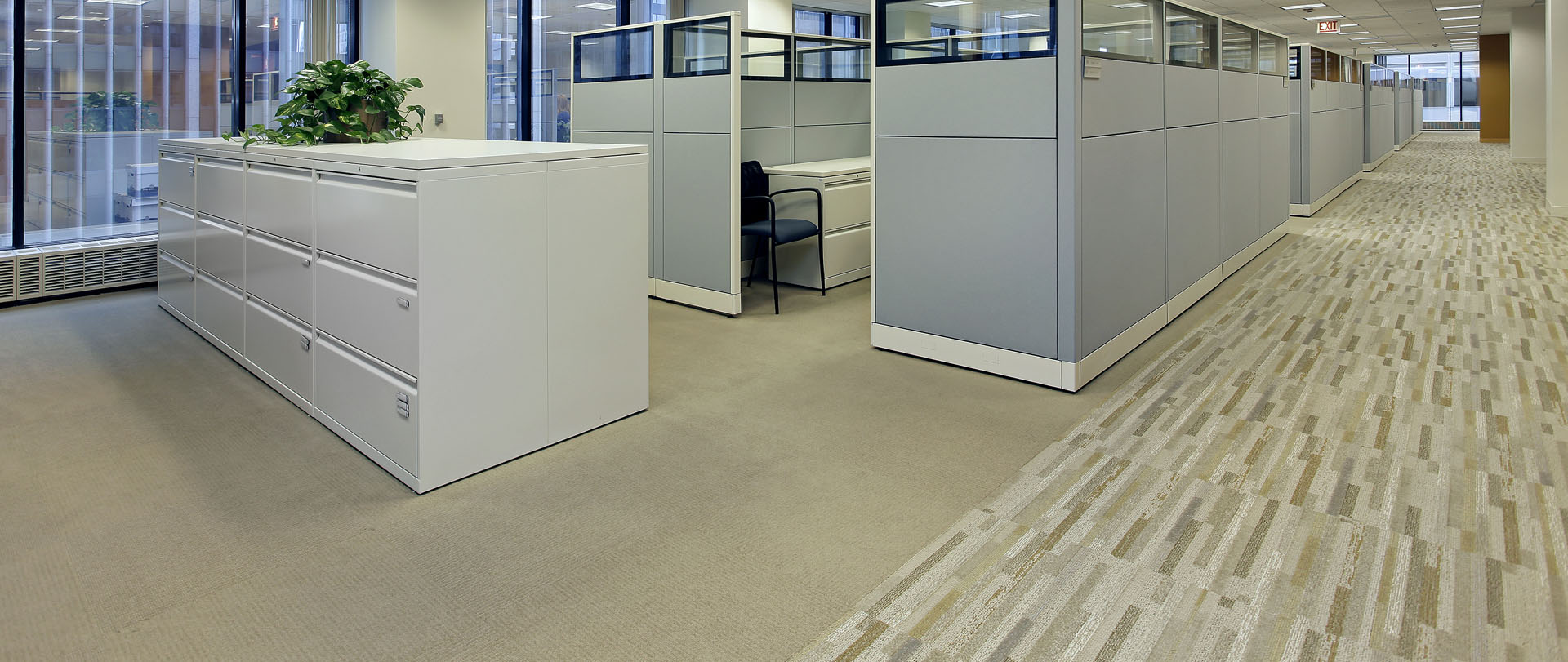 Commercial Carpet Cleaning
Carpet is one of the biggest investments at offices, restaurants, big & small businesses and other commercial places. InductClean offers the highest quality commercial & industrial carpet cleaning services. We are fully licensed to carry out the task professionally by using the latest state-of-the-art equipments. We are also Nationally Certified by the Institute of Inspection, Cleaning and Restoration Certification (IICRC). Chemicals used by our well trained technicians in carpet cleaning are environmentally safe.

How we do the commercial carpet cleaning?
The Induct Steam Cleaning Method
The Induct Steam or Hot Water Extraction is one of the safest method carpet cleaning methods in the industry.
To perform carpet cleaning with Hot Water Extraction method, hot water along with cleaning agents is propelled into carpet pile at a very high pressure. This loosens up soil, dirt and grime. After this all the dust and hot water is removed with a high-powered vacuum.
Spot and Stain removal
When it comes to carpet cleaning, there is a difference between a spot and a stain. By not acting within 24 hours of a spill on the carpet there are chances that the tiny spot may become an obstinate stain. A spot is created by a substance with inability to permanently bond to the carpet fiber whereas in case of a stain, the dropped or spilt substance on the carpet has the ability to bond and damage the carpet. Induct Clean team is fully trained to give your carpet a cleaner look by removing spots and stains.
Interim Carpet Cleaning
Interim carpet cleaning is less hassle than a complete and deep carpet cleaning. Interim carpet cleaning makes the surface look much smoother, uniform and clean. Almost all the workplaces have certain high traffic areas which need more frequent and regular cleaning for carpet protection and look. If so, you can definitely give our Interim carpet cleaning a try. Induct Clean uses more neutral pH cleaner in interim carpet cleaning which are regarded safer to use.
Carpet Deodorizer
Foul smell is the biggest distraction at work place and must be addressed immediately. At Induct Clean, we work to eliminate the odors at their source of origin.
Best time to go for commercial carpet cleaning
Ideally you should call professional carpet cleaner once in every year. Maintaining and cleaning carpet on regular basis increases its life.
Our company and our technicians are certified by the Institute of Inspection, Cleaning and Restoration Certification, a non profit organization that establishes and monitors standards for the textile, flooring and upholstery industries.
Hire Induct Clean, the superior company for carpet cleaning and much more. Our highly experienced technicians utilize a hot water extraction, truck mount system to restore carpets of all ages and varieties. To do so, we use only the safest and most current cleaning chemicals currently available on the market. Because they can leave a sticky residue on your carpet, we never use soaps or detergents.
Additional Information on Carpet Cleaning
We offer carpet cleaning in Philadelphia, New Jersey and Tri-State Area. Few of areas in New Jersey we provide services for Carpet Cleaning are —