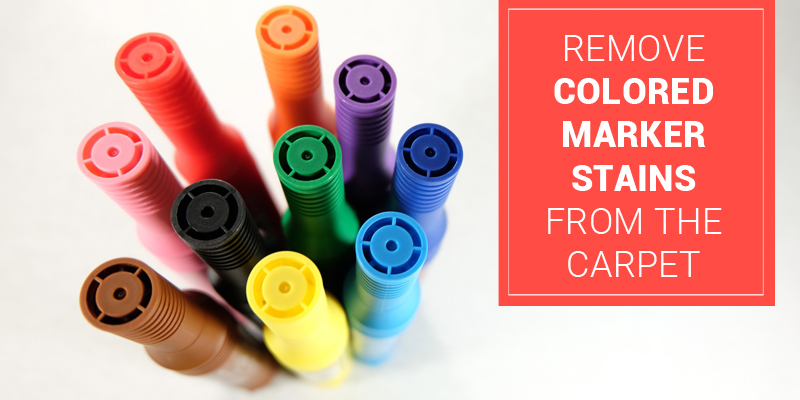 How to Remove Colored Marker Stains from the Carpet?
School sessions are about to start in a month's period with kids again be busy in completing their science and related projects. They will work with those colored markers every now and then, sometimes leaving marker color stains on the most beloved carpet of yours. As with other stains on the carpet, you need to work very swiftly to get rid of the colored marker stain( especially if they are not waterproof). Here are the handy tips by Induct Clean to remove colored marker stains from the carpet-
Warm Water and Dish Soap
Take a paper towel or paper from a bounty roll.
Blot the marker stain with the paper without rubbing.
Now mix some dish soap in warm water. Dip a soft white cloth in it and gently blot the stain. The stain will begin to fade.
Repeat the process.
Take a dry cloth and blot the area to remove moisture. You can also vacuum it using wet/dry vacuum.
Rubbing Alcohol
Take a soft white cloth and soak its corner in rubbing alcohol.
Blot the ink stain without rubbing or scrubbing it.
Start from the edge and work towards the center to prevent the spreading of the stain.
Re-wet the cloth as required and repeat the process.
Alcohol needs to remain on the stain for at least 30 mins.
Rinse the area with warm water and vinegar. Mix about a quarter cup of vinegar in a quart of warm water (i.e. 1:16).
If the stain is removed, rinse it with warm water.
Let the area dry or vacuum it.
Call Induct Clean if you are not sure of cleaning and treating your carpet. We are a fully licensed company offering carpet cleaning in Philadelphia (PA), New-Jersey and Tri-State area. We have more than 18,000 satisfied clients across various locations.
Call us at (609) 265-0775 / (215) 917-0220
or
Email us – info@inductclean.com
Additional Information on Carpet Cleaning