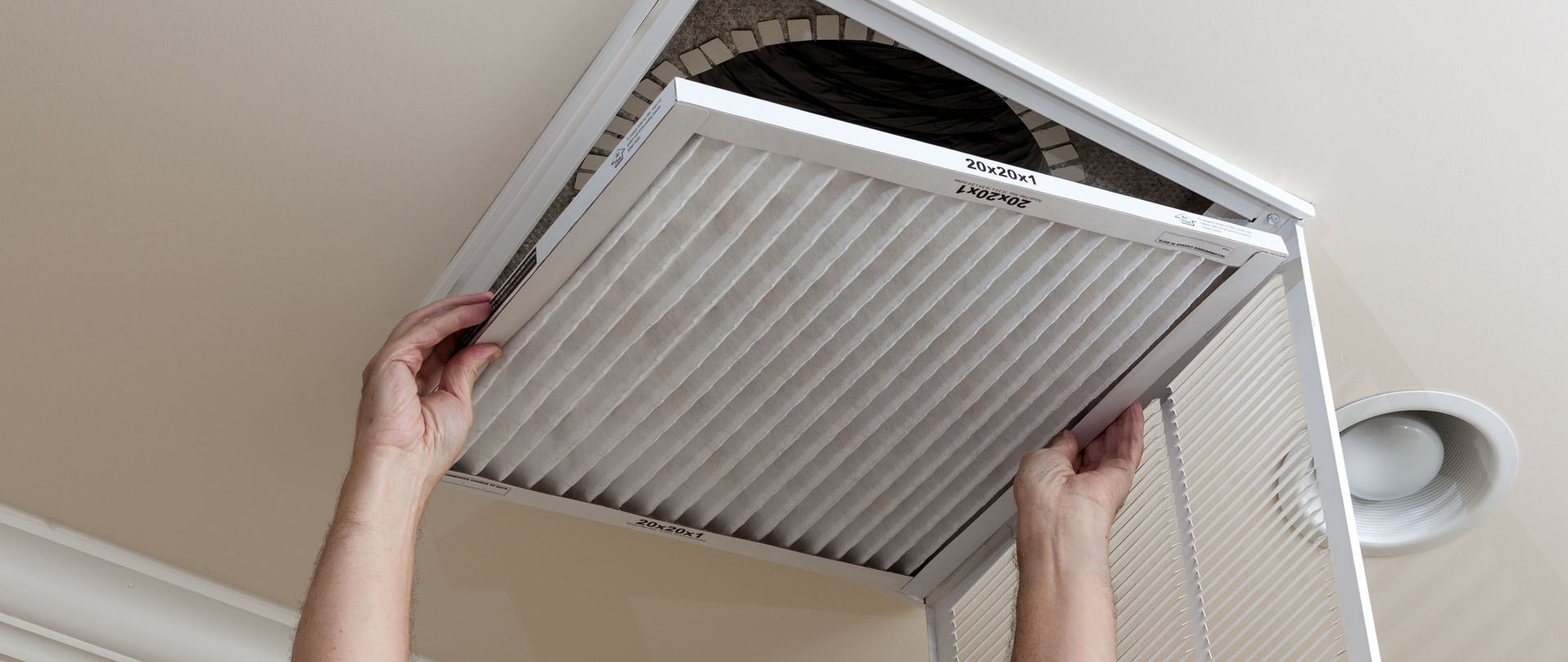 Residential Air Duct Cleaning
As per the Environmental Protection Agency (EPA) estimates indoor air could be two to five times more polluted than outdoor air. The National Air Duct Cleaners Association (NADCA) has also estimated that on an average every year air ducts in a six-room house collects 40 pounds of allergens, dust and dirt. With regular operation of heating and cooling system, polluted air is re-circulated inside a home and gets more and more contaminated. Contaminated residential air duct system also blocks the air to flow freely putting pressure on the entire HVAC system thereby decreasing its efficiency. This puts pressure on your pocket and expenses. So take the professional services of Induct Clean for residential air duct cleaning.
Induct Clean has a well qualified and expert team which not only cleans ventilation system but thoroughly clean your entire residential ventilation system including the HVAC unit, evaporator coil, blower, air ducts, vent covers, accessible components and even the main trunk line.
Our Residential Air Duct Cleaning Process
The home duct cleaning procedure explained here is for a typical residential system and your residential air duct system may vary slightly depending on the configuration of ductwork. Induct Clean is capable of handling every kind of residential air duct system with full efficiency.
1. Locate the HVAC System in order to determine the best location for the incisions.
2. Incision #1 is made on the Supply Side; Incision #2 on the Return Side
3. Truck Mounted Industrial Vacuum is connected to Ductwork.
4. All Vent Covers are removed, starting with the Vent furthest from the System.
5. Agitator is strategically placed into Duct line so that it cleans the inner walls while pushing all debris toward the Vacuum source.
6. This process – an industrial term usually referred to as The Positive-Negative Method- creates approximately 200 pounds of compressed air per square inch.
7. Return Ducts are cleaned and Vent Covers are cleaned and replaced.
8. Access cuts are sealed with pre-fabricated sheet metal and foil tape
Useful facts about Air Duct
It is estimated that poor air quality directly results, on an annual basis, in $1 billion in medical costs and $60 billion in employee sick leave and lost production.
The average 6-room house collects 40 pounds of dust each year.
The NADCA IAQ litigation increases every year; and recent IAQ lawsuits have commanded hefty settlements. Businesses are faced with ever more stringent
responsibilities in providing employees with a safe work environment.
1 out of every 6 people who suffer from allergies do so as a direct result of the fungi and bacteria in the air duct systems. Better Health Magazine
Typical fiberglass furnace filters are less than 7% efficient.
Children are more likely than adults to be affected by polluted indoor air. Department of Consumer Affairs
A recent national NIOSH study found that more than 50% of IAQ problems were related to poor ventilation.
Most people spend 60% to 90% of their time indoors. American Lung Association
Clean Air Ducts increase safety as dirty ducts are cause of fire in your home
Along with air duct cleaning, we also clean dryer vents. Cleaning dryer vents on regular basis not only increases the efficiency but also prevent a dryer fire in your home.
Know when air ducts at your home needs cleaning:
Too much dust at home
More energy consumption to operate HVAC system at regular settings
Recent home revamping / construction project
Increasing number or prolonged allergies at home
Area surrounding vents has dark filtration lines
At Induct Clean we guarantee 100% client satisfaction. We are proud to be NADCA certified and works to give you a cleaner and healthier air.
Where do we offer residential air duct cleaning services?
We offer residential air duct cleaning services in Philadelphia, New Jersey and the Pennsylvania/Tri-State Area.
We serve New Jersey, Pennsylvania and Tri-State Area.
Some areas we serve in New Jersey for Air Duct Cleaning are –
Air Duct Cleaning in Bordentown, 08505
Air Duct Cleaning in Burlington, 08016
Air Duct Cleaning in Cherry Hill, 08034
Air Duct Cleaning in Columbus, 08022
Air Duct Cleaning in Delran, 08075
Air Duct Cleaning in Evesham, 08053
Air Duct Cleaning in Florence, 08518
Air Duct Cleaning in Haddonfield, 08033
Air Duct Cleaning in Maple Shade, 08052
Air Duct Cleaning in Marlton, 08053
Air Duct Cleaning in Medford, 08055
Air Duct Cleaning in Moorestown, 08057
Air Duct Cleaning in Mount Holly, 08060
Air Duct Cleaning in Mount Laurel, 08054
Air Duct Cleaning in Plainsboro, 08536
Air Duct Cleaning in Princeton, 08544
Air Duct Cleaning in Vorhees, 08043
Call us today (609) 265-0775 / (215) 917-0220 to check if we service your area.
What all certification does Induct Clean has?
Induct Clean is certified by the National Air Duct Cleaners Association (NADCA), Institution of Inspection, Cleaning and Restoration and BBB.