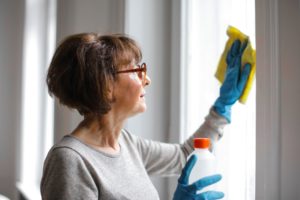 Clean ducts in your home leads to less dust and fewer issues with your HVAC system. That's why Induct Clean specializes in expert duct cleaning! You might be wondering how to clean ductwork on your own – can you DIY? Let's take a closer look.
Can You Clean Your Own Ducts?
Regular duct cleaning often seems like a big investment, and you may find yourself wondering how to clean ductwork on your own. In our years of experience, we find that people simply do not have the equipment or training necessary to do it themselves.
How to Clean Ductwork
If you are experiencing a simple problem, such as an unpleasant odor coming from the vent, there are some steps that you can take on your own before you hire a duct cleaning company. However, more thorough cleaning requires trade-specific tools to be safe. These include specialized brushes and high-powered vacuums. Time and money stop many people from getting their vents professionally cleaned. However, Induct Clean is dedicated to convenient and affordable services.
Additionally, there are several potential hazards of DIY duct cleaning that you should be aware of.
Potential Hazards of DIY Duct Cleaning
Cleaning your ducts on your own might seem like a harmless DIY afternoon project, but you can definitely do more harm than good. Here are some potential hazards to cleaning your ductwork on your own.
Worsening Your Air Quality: Cleaning air ducts without proper equipment may stir up dirt and make the air quality in your home worse. Being in close proximity to hazardous dirt, debris, and mold is the last place you want to be.
 Chemical Reactions: Using improper cleaning chemicals or mixing the wrong chemicals is dangerous in any situation. For example, most of us know not to mix bleach and ammonia. However, did you know that many other cleaning products contain gaseous organic chemicals that can be dangerous when inhaled in high concentrations? It's bad if you have to seal off your bathroom while it airs out, but a much bigger concern if those gasses are being spread through your whole house through the ducts. Even if you don't mix the wrong chemicals, many household products simply aren't effective at cleaning ducts.
Electric Shock: HVAC paneling and electrical components are often connected, and accessing the ducts may put you dangerously close to electrical wiring.
Unintentional Damage: Various parts of your HVAC system are surprisingly fragile (and expensive to repair). Proper training is required to effectively clean delicate ductwork. You don't want to pay for costly repairs after you've attempted to clean them on your own.
Skip The DIY and Give Us a Call
Hiring professionals to clean your ductwork can help keep you safe and save stress.  We know your time and money are valuable. Don't waste either by buying expensive, specialized equipment or having to learn how to safely navigate complicated ductwork. Overall, the best way to clean your ducts is to hire professionals. At Induct Clean, we are passionate about your ducts – and your health.