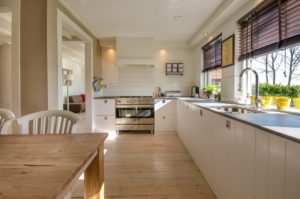 Although often out of sight and out of mind, your home's heating and cooling system needs regular care and maintenance in order to continue functioning at optimal levels of efficiency. Regularly attending to your air ducts can improve air quality and prevent allergies, asthma, and other respiratory health problems. Taking care of your air ducts also prevents unpleasant smells and mold from taking hold. You may have noticed an undesirable smell from your ventilation system. In this article, Induct Clean will give you helpful tips on how to remove odor from air ducts.
What is Causing the Odor in Your Air Ducts?
Nasty smells are usually an indicator that something more important needs to be resolved in your air duct system. The first step is finding out what is causing the unpleasant smell in the first place. If the odor smells musty, it could be mold or mildew. It is very common for mold to grow in cooling systems (such as your home's air conditioner). That's because these units often gather water in the collection pan and the condenser coil. If the odor isn't musty and instead smells as if something is rotting, it could be a dead animal that crawled into your air duct and became stuck.
One thing is certain: no matter the origin of the smell, the best course of action to take is contacting a ductwork cleaning company to thoroughly clean your home's air ducts. When you have a serious odor problem in your ventilation system, professionals are the only way to completely eliminate the smell and potential health hazards that could arise.
Helpful Tips on How to Remove Odor from Air Ducts
Taking proactive measures will help mitigate the chance of serious ventilation issues coming back once again. It may be helpful to set a schedule so you'll have a reminder of when to check on your ducts.
Here are some helpful tips on how to prevent and remove odor from your air ducts:
Regularly check and clean your air conditioning unit
Use a vacuum brush to clean dust and debris from your air conditioning's condenser coil
Check the air vent filters in your air duct system and use air duct filter pads to prevent odor
Baking soda is a great way to mitigate unpleasant smells while you wait for help
It's important to regularly care for your home's air ducts to keep them in tip-top shape. If you're dealing with a pungent odor in your home's air ducts, do not put it off. Contact duct cleaning professionals to help you today.