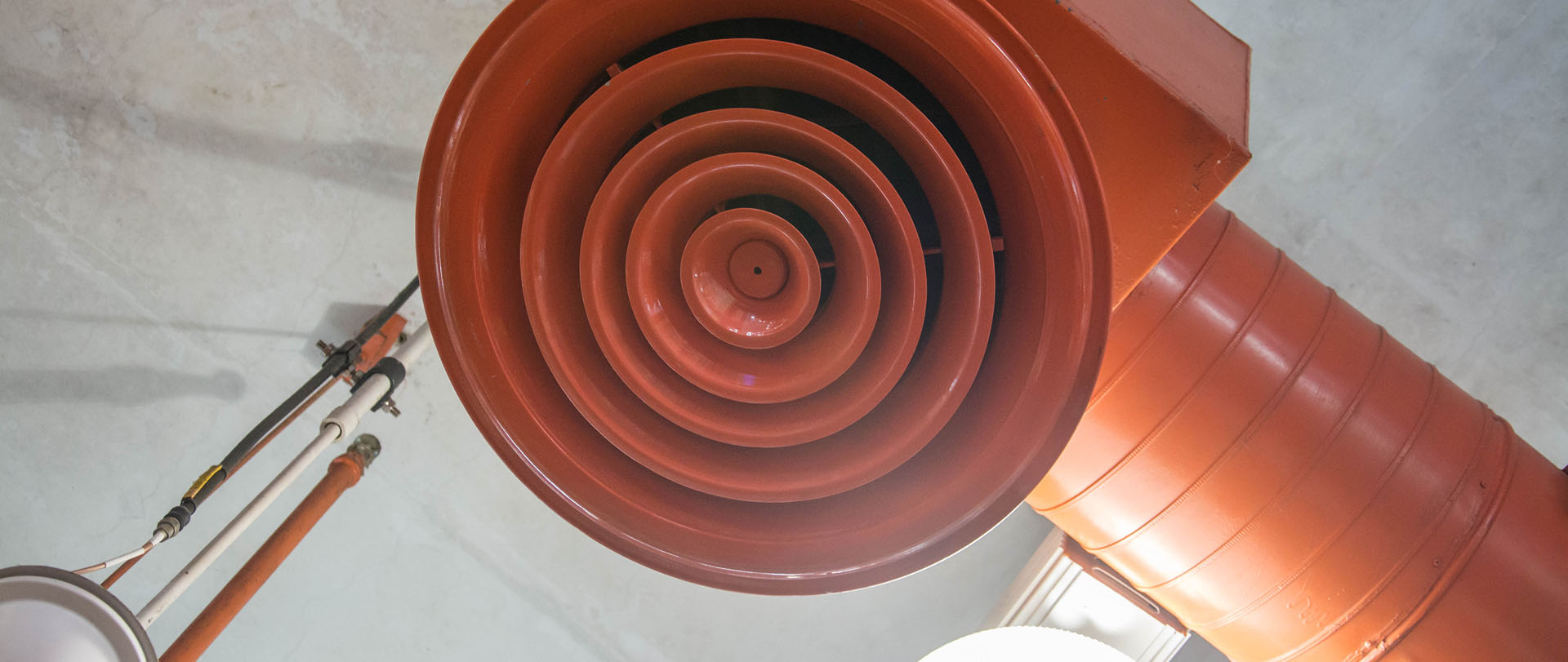 Commercial Air Duct Cleaning
The Environment Protection Agency (EPA) estimates clearly states that indoor air could be five times more polluted than outdoor air making air duct cleaning imperative. So the air circulating inside your office or other commercial buildings is an invisible health hazard and may affect the health of your employees by increasing the chances of headaches, asthma, allergies and other related ailments. As per the American Lung Association poor indoor air quality is one of the major reasons for skipping days at offices and schools.
Not only this, but dust / debris accumulated in the air duct and HVAC system decreases the efficiency of the system thereby increasing the energy consumption and cost. EPA states that dust accumulation on heating and cooling coils could potentially decreases the HVAC system efficiency by almost 21%.
Induct Clean can assist you in commercial air duct cleaning by performing a complete inspection of the accumulated dust in HVAC system and then providing cost estimates and scope-of-work required for commercial air duct cleaning with timelines. Also, regular indoor air quality inspections are recommended to maintain high air quality inside business premises to reduce the risk of becoming it a massive problem.
At Induct Clean your commercial space or business is fully taken care of. Our trained staff use the latest cleaning equipments to decontaminate and clean air ducts. Our systematic approach cleans every part of your HVAC system including air handling unit components, outdoor air intakes, VAV boxes and reheat coils, and supply, return and exhaust ductwork, hence providing thorough air duct cleaning services.
Throughout HVAC cleaning process we maintain open and two way communication. We keep you updated on every step of air duct cleaning process. We ensure minimal disruption at work space and prefer working as per your time availability. Our task does not end with the completion of air duct cleaning but extends beyond it. We do thorough inspection after task completion.
Trained professional at Induct Clean, latest equipment, our approach towards commercial air duct cleaning job make us different and better from the industry. Also, we have a long list of satisfied clientele.
If you need commercial air duct cleaning services, feel free to call us at
(609) 265-0775
(215) 917-0220
We serve New Jersey, Pennsylvania and Tri-State Area.
Few of areas in New Jersey we provide services for Air Duct Cleaning are –
Air Duct Cleaning in Bordentown, 08505
Air Duct Cleaning in Burlington, 08016
Air Duct Cleaning in Cherry Hill, 08034
Air Duct Cleaning in Columbus, 08022
Air Duct Cleaning in Delran, 08075
Air Duct Cleaning in Evesham, 08053
Air Duct Cleaning in Florence, 08518
Air Duct Cleaning in Haddonfield, 08033
Air Duct Cleaning in Maple Shade, 08052
Air Duct Cleaning in Marlton, 08053
Air Duct Cleaning in Medford, 08055
Air Duct Cleaning in Moorestown, 08057
Air Duct Cleaning in Mount Holly, 08060
Air Duct Cleaning in Mount Laurel, 08054
Air Duct Cleaning in Plainsboro, 08536
Air Duct Cleaning in Princeton, 08544
Air Duct Cleaning in Vorhees, 08043