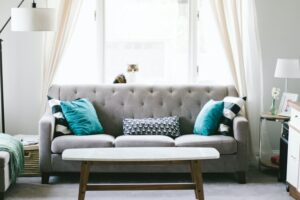 Air vents directly impact the air quality of our indoor spaces. Neglected air vents can spread contaminants, impede the efficiency of your HVAC unit and even harbor unpleasant odors. If you find yourself asking, "Why do my vents smell musty?" read on to learn about the causes of bad odors in air vents and what you can do about it.
Why Do Air Vents Smell Musty?
As air moves through ductwork, contaminants move right along with it. This means pollutants like dust, pet dander, tobacco smoke by-products and bacteria can build up in air vents over time. If moisture gets into your air vents, mold and mildew can also take hold, leading to unwanted, musty odors. Another offending contaminant that leads to bad odors includes the remains of insect or rodent infestations, like feces and nesting materials.
Banish Musty Air Vent Smells
These tips will help get rid of musty smells in air ducts:
Thoroughly clean air ducts and vents.
Clean or replace HVAC air filters frequently.
Place baking soda in a dish directly inside an air duct for immediate relief
Clean your HVAC system top to bottom, as dirty evaporator coils, a clogged condensate drain line and dirty air filters can all contribute to musty odors.
Hire a professional air duct service to inspect and clean your air vents the right way.
3 Air Vent Warning Signs
Call a professional if you notice any of these tell-tale air vent warning signs:
Visible mold in air ducts.
Persistent musty or unpleasant odors, especially when your HVAC unit runs.
Evidence of insect and/or rodent infestations, like droppings or nesting materials.
Work with a Professional!
Improve the indoor air quality in your home by having air ducts cleaned and inspected annually. A professional air duct service company has the team and equipment it takes to get the job done right.
Induct Clean specializes in residential, commercial and industrial areas in the Tri-State area. Our services include air duct cleaning, dryer vent cleaning, carpet cleaning, HVAC cleaning and upholstery cleaning. Contact us today for a quote or if you have questions about our services – our team of experts is ready to help!