Have you noticed a dank odor in your house? This can be quite unpleasant, and there are many reasons why this situation occurs. So, what causes musty smell in the house? Air ducts trap dirt, dust, and other pollutants. As your HVAC system runs, these pollutants are spread throughout all the air in your home, causing allergies as well as musty odors. The longer these pollutants remain in the air ducts, there is a higher potential for odors, allergies, mildew and mold growth.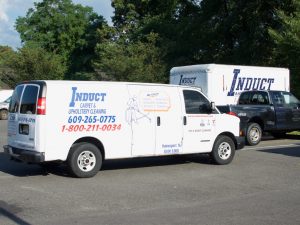 Professional air duct cleaning for what causes musty smell
If you want to keep your home smelling fresh, routine air duct cleaning is one of the best ways to do it. Simply vacuuming out the ends of your air ducts won't remove the vast majority of pollutants, and won't solve odors in your HVAC system. Wise homeowners trust professional air duct cleaners who have the products, equipment, and experience it takes to do the job right.
At Induct Clean, we employ a hot water extraction method with the safest chemicals in our residential air duct cleaning service. Our truck mounted industrial air duct vacuum and agitator strategically cleans the walls of your air ducts, creating approximately 200 pounds of compressed air per square inch. The result is the most in-depth air duct cleaning available and improved indoor air quality.
Your home is your greatest investment, and you want it to stay looking good. Taking care of your air ducts will keep your home healthy and fresh.
Let Induct Clean handle that musty smell
Our trained professionals will rid your air ducts of smelly pollutants, mold and mildew and get them back to optimal condition. For over 20 years, Induct Clean has serviced air ducts in homes throughout the New Jersey, Philadelphia, and Pennsylvania/Tri-State area. We are licensed and fully insured and perform our work at the highest quality standards. Don't wait to give us a call at (800) 211-0034, or we can offer you a quick quote online.