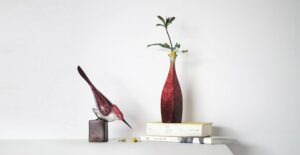 Homeowners are often surprised to find out the air quality inside of their homes can be worse than outdoor air. With so many of us spending more time at home than ever before, you might be looking for ways to improve indoor air quality. Read on for tips from the team at Induct Clean to help you and your family breathe easier.
What Lurks in Indoor Air?
When we spend significant amounts of time in a space, we tend to breathe air that's recycled through its ventilation systems, like HVAC units and air ducts. This air contains pollutants ranging from dust and pollen to pet dander and cooking gasses. What happens when a building's ventilation systems are neglected? Contaminants like mold spores or debris from pest infestations can end up polluting indoor air even further.
Ways to Improve Indoor Air Quality
We can't always control what ends up in the air we breathe. Luckily, there are several things you can do to improve air quality in your home. Let's dive in:
Change or Clean Air Filters
It's important to change or clean reusable air filters in your HVAC system regularly. Clean air filters trap contaminants and keep them from reentering your home. A good general rule of thumb is to change or clean air filters every 30–90 days, though the frequency will depend on factors like your location, climate and number of pets in the home. 
Increasing the ventilation in your home can help polluted air move along and disperse or make its way into air filtration systems. This includes installing exhaust fans to expel indoor air outside, increasing the amount of air return registers and air ducts in the home or opening doors and windows at frequent intervals.
Introducing outdoor air is paramount to promoting good indoor air quality. This can be achieved through natural ventilation, such as opening windows and doors or installing outdoor air intakes associated with your HVAC system.
Clean Air Ducts Regularly
Pollutants like dust, pollen and pet dander can build up in air ducts over time. Insect and rodent infestations can leave behind nesting materials, droppings and remains. The most effective way to combat this is to have air ducts professionally cleaned on a regular basis.
Work With Induct Clean
Induct Clean is a fully licensed and insured air duct service company. We specialize in residential, commercial and industrial fields in the Tri-State area. Our services include air duct cleaning, dryer vent cleaning, carpet cleaning, HVAC cleaning and upholstery cleaning. Contact us today for a quote or if you have questions about our services – our team of experts is ready to help!