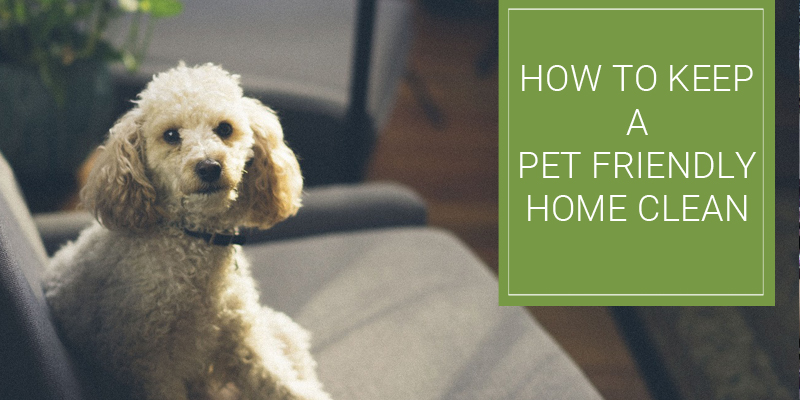 How to Keep a Pet Friendly Home Clean?
For pet lovers, their pets are indispensable part of their lives and home. Undoubtedly, they are one of the happiest additions, but pets also bring hair, strange odors, bacteria and a bit of mess with them. Nevertheless, it is possible to keep your home clean with your pets as long as you follow a proper cleaning routine, groom your pets efficiently and make your home canine-friendly. Here are few tips by Induct Clean to keep a pet friendly home clean –
Always keep an old towel or sheet at a place where your pet loves to lounge often. You can shake it outside and wash it when needed. By doing so you can reduce the problem of pet hair in your home.
Brush your pet frequently and do not forget to remove hair from the brush. Better to brush your pet outside. Brushing cat regularly reduces the chances of health problems related to hair such as hairballs and constipation.
If you have pets who shed their hair more frequently, it is important to clean your air filters on time to avoid any clogging and blocking.
Keep their paws clean especially when they enter the home after a muddy or wet walk.
The sooner you work on a pet stain, the better it will be. Pet urine on carpet may damage the dye in that area permanently. Remove any solid residue with knife and use disinfectant to clean the spot. Use white clean cloth to blot the moisture.
Decide in which parts of your home your pets are allowed and enforce these rules as these parts need extra cleanup.
If your dogs and cats can sit on couch or sofa, it is good to purchase a furniture and upholstery that repels hair and are scratch resistant. Top-grain, semi-aniline leather, microfiber or microsuede fabric would be an excellent choice.
Flea infestation is messy so stay on track for flea control. Spraying, regular combing and more vacuuming lessen the problem.
One of the messiest spots in pet lover's home is a place around the food bowls. Placing a trimmed tray under food bowl is a great idea as it prevents spills and make the cleaning easier.
Keep the stain remover handy.
Use a vacuum with HEPA filter. These are more powerful and will remove all those dander, pollen and bacterias. Clean the wooden floor with electrostatic mop.
Induct Clean can help you in keeping your home clean.
Our strong vacuum with HEPA filtration can effectively remove up to 99% of allergens and pet hair.
Our professional team cleans all the places where chances of pet hair accumulation is more.
We clean the carpet to get rid of the dirt that comes in with your pet's paws.
We work to remove pet odor and remove pet urine stains which vastly affects the quality of life and health.
Our Toll Free Number –  1 (800) 211-0034