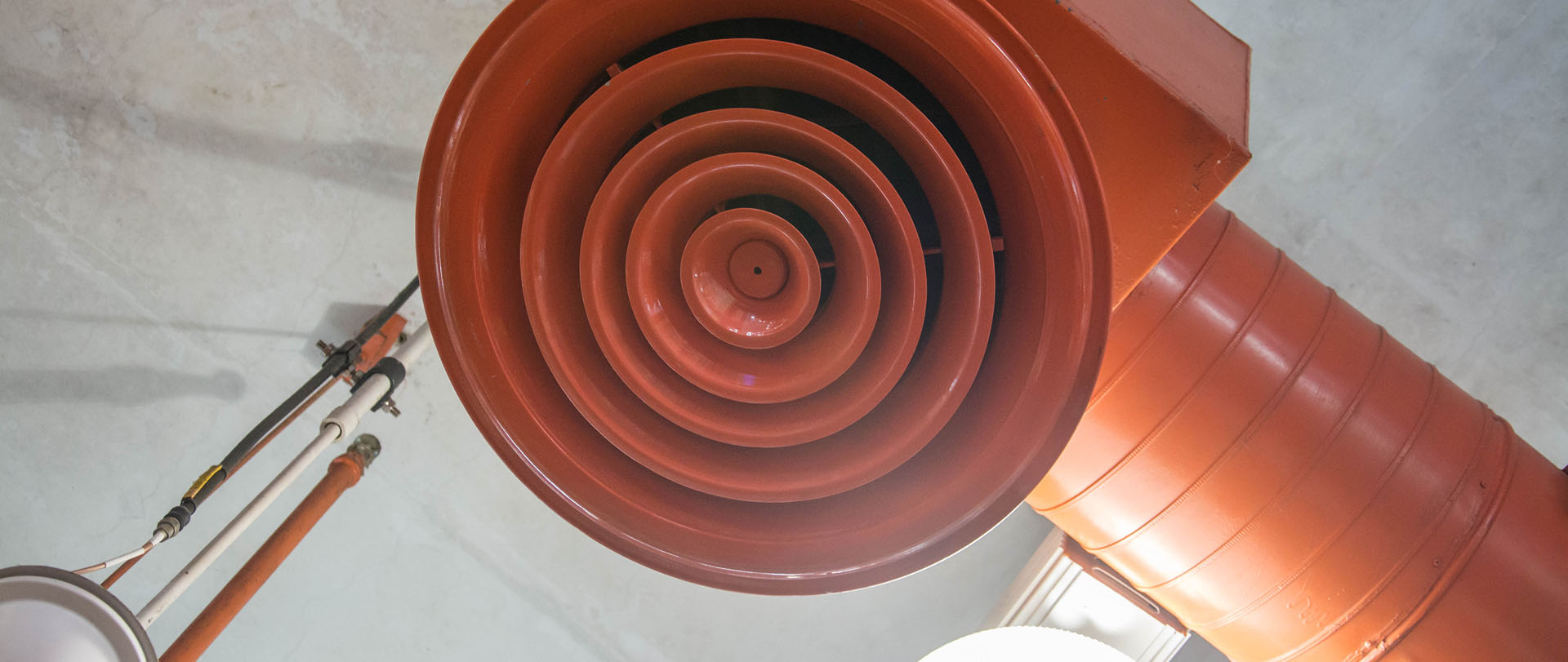 Are you wondering why your operating expenses have suddenly gone so high and why your HVAC System now operates much less efficiently than before? One of the most probable causes is the accumulation of dust, debris, dirt, or growth of mold spore in air ducts and HVAC System. If the clogged ducts are not cleaned on time, these may eventually lead to system breakdown, or result in a deficient airflow. Induct Clean team is trained in Industrial air duct cleaning and HVAC system cleaning. Our approach towards cleaning air duct is very systematic, as we first –
Examine the industrial HVAC and air duct system
Identify the cleaning needs and cleaning agents/chemicals
Discuss with client and give free cost estimate
Execute the cleaning task
Post cleaning inspection
How can you know for sure that your industrial building needs an air duct cleaning?
The first step in determining the need for Industrial Air Duct Cleaning is to carry out the evaluation which includes-
Building Assessment – In this comes the information about renovations, construction, HVAC history, building maintenance.
Complete Site Evaluation – Entire building is checked from the aspect of environmental monitoring in which carbon dioxide level, level of air pollutants, mold, fungi and bacteria is checked.
Extensive HVAC Examination – Examination is done by inspecting Air handling equipment, air duct system, exhaust fan, outside air dampers and evaporators. In HVAC examination, the maintenance procedure is also taken care of and then the actual condition of your entire air duct cleaning system is determine.
A detailed Report – Based on the inspection, a written report is made giving recommendations on how to improve indoor air quality.
Why Choose Induct Clean Industrial Air Duct Cleaning?
At Induct Clean your industrial space or business is fully taken care of. Our trained staff use the latest cleaning equipment to decontaminate and clean air ducts. Our systematic approach cleans every part of your HVAC system including air handling unit components, outdoor air intakes, VAV boxes and reheat coils, and supply, return and exhaust ductwork, hence providing thorough air duct cleaning services.
We promise to meet your expectations by offering the best of air duct cleaning services. WE have been working for the past 18 years have a vast list of satisfied clients in Philadelphia, New Jersey, Pennsylvania and Tri-State Area. Our cleaning technicians are trained and regularly trained to learn anything new in the industry.
Trained professional at Induct Clean, latest equipment, our approach towards commercial air duct cleaning job make us different and better from the industry.
If you need commercial air duct cleaning services, feel free to call us at
(609) 265-0775
(215) 917-0220
Few of areas in New Jersey we provide services for Air Duct Cleaning are –
Air Duct Cleaning in Bordentown, 08505
Air Duct Cleaning in Burlington, 08016
Air Duct Cleaning in Cherry Hill, 08034
Air Duct Cleaning in Columbus, 08022
Air Duct Cleaning in Delran, 08075
Air Duct Cleaning in Evesham, 08053
Air Duct Cleaning in Florence, 08518
Air Duct Cleaning in Haddonfield, 08033
Air Duct Cleaning in Maple Shade, 08052
Air Duct Cleaning in Marlton, 08053
Air Duct Cleaning in Medford, 08055
Air Duct Cleaning in Moorestown, 08057
Air Duct Cleaning in Mount Holly, 08060
Air Duct Cleaning in Mount Laurel, 08054
Air Duct Cleaning in Plainsboro, 08536
Air Duct Cleaning in Princeton, 08544
Air Duct Cleaning in Vorhees, 08043