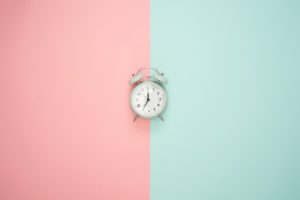 So you're sold on the idea of getting your ducts cleaned professionally, but now you're concerned about the process. Is it going to be disruptive to your schedule and your home life? One of the most common questions that Induct Clean customers have is how long does duct cleaning take?
How Long Does Duct Cleaning Take in Homes and Commercial Buildings?
For most homes, duct cleaning will not be a major inconvenience. An experienced team like ours at Induct Clean can complete the process in about 2-4 hours. Variations in the amount of time could be due to the amount and lengths of ducts, or the complexity of your ductwork. Another treatment that may affect the amount of time a cleaning will take is the application of antimicrobial chemicals to combat mold or bacteria.
Commercial buildings may take more time if they are significantly larger than a home. That;s why Induct Clean offers service at times that are convenient for you and will not disrupt business.
What Will Be Done During A Duct Cleaning?
The majority of the 2-4 hours of a duct cleaning will be spent using a powerful vacuum to draw air through the system. This movement of air should dislodge any dirt, debris, mold, or allergens that are located in the ducts. All of this will be sucked into the vacuum and removed from your home or office facility.
When Should I Get My Ducts Cleaned?
Many people opt to include duct cleaning as a part of their annual spring cleaning routine.  This is a great way to combat the allergy season that impacts millions of people in the U.S. alone.
According to the EPA, some factors that should make you consider immediate duct cleaning are:
Substantial mold growth (seeing mold, or a musty smell coming from your ducts that may indicate mold growth beyond the line of sight)
Evidence of rodents, insects, or other vermin living in the vents
Ducts are clogged with excessive dust
You can see particles of dirt or other debris being released into the air from your vents
Winter is another great time to get ducts cleaned, particularly if someone in your house has allergies, or you find yourself getting sick frequently. We tend to get significantly less fresh air during the winter, so most of the air is stale or brought in through heaters. If your ducts are full of dust, debris, pet hair, or pollen, it can lead to additional health problems throughout the winter.
Contact Induct Clean for Fast Duct Cleaning
No matter the size of your home or property, we offer efficient duct cleaning that won't disrupt your schedule. Call us at (609) 265-0775 in New Jersey or (800) 211-0034 in Philadelphia for a quick quote today!