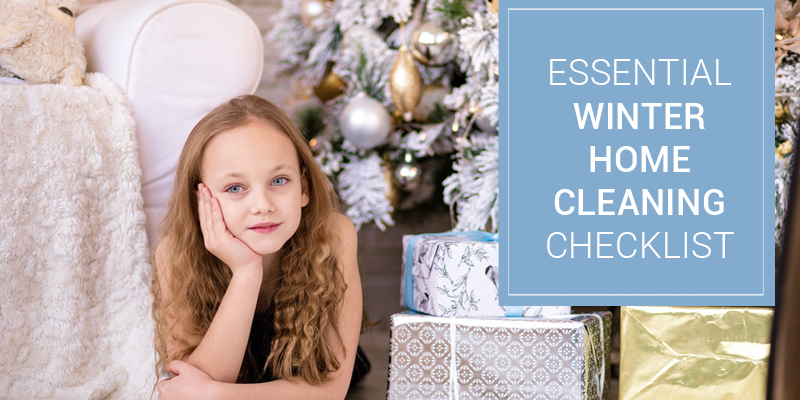 Do not miss this Essential Winter Home Cleaning Checklist
Winter marks the beginning of festive mood, dinners, indoor activities, last but not the least, the freezing cold weather. You are inclined to stay inside your cozy den during winter that is why it is even more imperative to clean your home for a comfy, warm and allergy free environment.
Induct Clean has created an amazingly simple but essential Winter Home Cleaning Checklist covering the daily and weekly home cleaning tips.
Daily Home Cleaning Checklist for Winters
1. Dust the surfaces
2. Broom all floors
3. Wipe the switches
4. Wipe door knobs and doors
5. Wipe glass
6. Wipe kitchen cabinets and counters
7. Clean small kitchen appliances
8. Wash bathroom sink
9. Wipe bathroom counter
10. Wipe brush stand
11. Vacuum carpet every alternate day
Weekly Home Cleaning Checklist for Winters
12. Deep clean bath tubs
13. Clean dishwasher, grill and microwave
14. Clean laundry area
15. Wash bedding
16. Clean the shoe rack
17. Clean all bookshelves and storages
18. Clean the Patio
Home Cleaning Before the Commencement of the Season
19. Wash blankets before the beginning of the season
20. Wash curtains
21. Wash table cloth
22. Wash doormats
23. Store or cover your outdoor furniture and furnishing
24. Bring plants indoor or under patio
Additional Items to Clean in Winters
25. Chimney
26. Heating System
27. Furnace
28. Vents
Deep Cleaning with Induct Clean during Winters
Induct Clean is specialized in cleaning carpets, air ducts, heating and cooling system, kitchen hood, upholstery and tile & grout of your home and office. Based on the decades of experience and exceptional cleaning services we are one of the best in the industry. We have served more than 18,000 customers in Pennsylvania, New Jersey, and Tri-State Area. We also cover South Jersey, Central Jersey and Philadelphia offering all kinds of residential and commercial cleaning services using the highest quality cleaning equipment.
Give us a call for any kind of cleaning services @ (609) 265-0775 | (215) 917-0220
Email us – info@inductclean.com