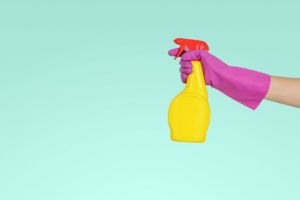 Maintaining a home is not always easy, especially when you aren't sure what to prioritize. But air quality is a top concern for many families, and your comfort is also crucial. You may be asking yourself, "Do I need air duct cleaning? Is it even necessary? Can I just do it myself?" In this blog, Induct Clean will explain why air duct cleaning is one of the most important home maintenance tasks that should always be performed by a professional.
Why Do I Need Air Duct Cleaning? 
Homeowners often overlook air duct cleaning. However, neglecting your air ducts can mean buildup of debris, including dirt, dust mites, bacteria, mold, and other harmful particles that then get distributed throughout your home's air. Homeowners can suffer from allergies and musty odors. In addition, dirty air ducts cause your HVAC system to perform less effectively. This can mean higher energy bills and a less comfortable home.
Unfortunately, cleaning your own air ducts is not only ineffective, but can even be dangerous to you and your home. Here's why we always recommend hiring a professional:
Ductwork is Delicate
Your home's ductwork is delicate, and damaging it can lead to costly and inconvenient repairs. It's not worth the risk to try and handle duct cleaning on your own. You'll need the right equipment, attire, products, and access to your home's inner workings. In short, it's not something every homeowner can—or wants to—manage on their own.
Spray-On Products Only Do So Much
Many homeowners try to cover up musty air duct odors with store-bought solutions. But the truth is, sprays and deodorizers don't address the underlying issues. Instead, you're covering up bad smells, adding products to layers of dust and dirt, and possibly missing serious HVAC problems.
Skipping Cleaning Can Cost You
Just like a car, your home requires regular care to keep it operating correctly. For your HVAC system and air ducts, a vital element is proper cleaning. Without upkeep, your ducts can sustain damage or circulate air that can harm your family's health.
Induct Clean Focuses on Cleaning (So You Don't Have To)
Maintaining your home can be a challenge. Fortunately, with Induct Clean's help, you can focus on the other important things in your life—instead of dealing with air duct scrubbing and odor removal. We clean your air ducts safely and effectively. Contact us today!