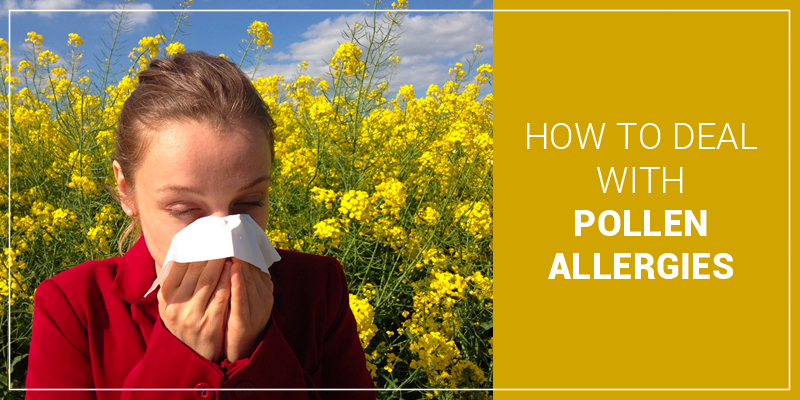 How to deal with pollen allergies?
Spring not only brings long warm days but lots of pollen and related problems also. Though you cannot escape from pollen allergies if you are prone to one, but you can definitely minimize it. As per the National Institutes of Health near about 35 million Americans are allergic to pollen. People who are sensitive to pollen, experience allergic reactions such as watery eyes, running nose, sneezing once pollen reaches nose and throat.
Firstly, you must know the pollen count in your area. You can check this with the National Allergy Bureau, a section of the American Academy of Allergy Asthma. Pollen count tells the particular pollen in a definite amount of air during a specific period of time.
Secondly, you should be aware of your allergy kind and the time when pollen count is high. Try to stay indoors during that time. Shut all the windows and switch on the air conditioner. Don't sleep with windows open during the time when pollen count is high.
Thirdly, avoid early morning outings with dogs as they are also carriers of pollens. If going outside is unavoidable, wear a mask such as painter's mask.
Once you are back, even from your backyard, change your clothes and take a shower. Also do not forget to rinse your hair, especially if long. By doing this you will chuck out all the pollens on your body.
Treat your allergy by taking the prescribed medicines on time. Many over-the-counter medicines may give you relief from allergic symptoms like runny nose, itchy eyes, coughing etc.
Simply put, if you want these allergens out of your home, then you need more than just a surface cleaning – your carpet, air ducts and dryer vents are all potential sources for allergens to congregate. Induct Clean specializes in the deep cleaning of all three, and if you've been sneezing indoors lately, it's time for us to come check out your home or business. Don't suffer any longer – call us today at (609) 265-0775.