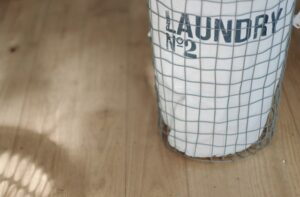 In our previous post, we discussed what causes dryer vent fires and how regular maintenance can keep your home safe. But can you clean your own dryer vent? In this post, we discuss what you can do at home, and what you'll need for the job.
Your dryer has a lint trap in place, but lint will inevitably get into your dryer's filter trap casing and into your dryer vent. Over time, this lint can build up, not only impeding efficiency, but creating a fire hazard.
Cleaning Your Own Dryer Vent
While purchasing a dryer vent cleaning kit and using a vacuum at home can help prevent lint buildup, it cannot replace having your dryer vent completely cleaned out by a professional. Specialized equipment can reach farther into ductwork, and a technician can spot potential problems you may not know to look out for. The following steps can help keep your dryer lint trap casing and vent clean, to a certain point:
Remove and clean your lint trap. This should be done after each load to help prevent lint build-up in the lint trap casing.
Turn off and unplug your dryer.
Vacuum the lint trap housing using an appropriate vacuum attachment.
Purchase a standard dryer vent cleaning kit. Special brushes are needed for the job, as most vacuum attachments cannot reach deep enough into the filter trap casing or dryer vent. Vacuums also cannot get lint out of hard-to-reach places or agitate and collect lint attached to dryer vent walls.
Clean out your vent and ductwork. To clean out ductwork, you'll need to disconnect the dryer. Be sure the dryer is off and unplugged. If you have a gas dryer, be sure to turn the gas valve off as well. Clean ductwork using the appropriate brush, and always follow the manufacturer's instructions.  
When to Clean Your Dryer Vent
Unsure of when to clean your dryer vent? Keep an eye out for the following signs:
Clothes take longer than usual to dry.
Clothes become extremely hot in the dryer.
Your laundry room becomes excessively hot when drying clothes.
Work with a Professional!
Induct Clean is a licensed and fully insured service company. We specialize in residential, commercial and industrial fields in the Tri-State area. Our services include air duct cleaning, dryer vent cleaning, carpet cleaning, HVAC cleaning and upholstery cleaning. Contact us today for a quote or if you have questions about our services – our team of experts is ready to help!