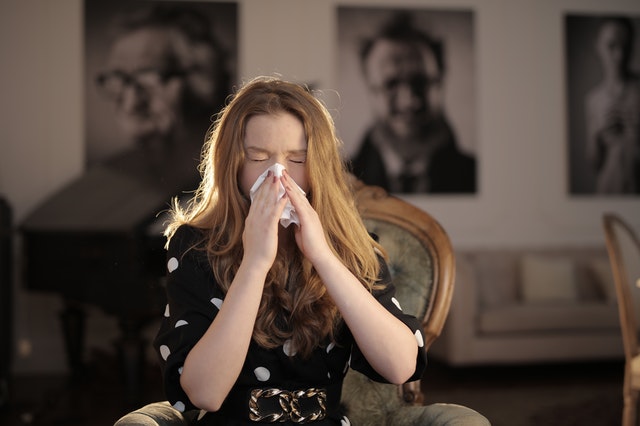 Air ducts are pathways for heated and cooled air to ventilate through your home, so it's no surprise that air ducts and allergies go hand-in-hand. In this post, Induct Clean will take a closer look at the connection between the two and why air duct cleaning is so important.
Air ducts are an integral component of any HVAC system. But since they operate out of sight, it's easy to forget about the general cleaning and maintenance required to keep your system running efficiently. Dust and other contaminants accumulate over time, which means they can end up circulating throughout your home again and again. Dust is one of the worst offenders when it comes to allergy agitators, especially since it's comprised of plant pollen, human and animal hairs, dander, minerals from soil, textile fibers, dead human skin cells and other contaminants.
Signs You Need Air Duct Cleaning
Regular maintenance and cleaning will prevent problems before they occur, but you'll want to keep an eye out for the following signs:
Mold inside of air ducts
Air ducts becoming clogged with dust and debris
Insect and vermin infestations in air ducts
Those who use the building frequently suffer from allergies, sore throats and coughing
Take a look at our post on how often you should have your air ducts cleaned for a few quick guidelines on how often to schedule cleanings.
Five Benefits of Air Duct Cleaning
Improves the general air quality in a building, which can reduce allergy and respiratory issues
Increases the efficiency of your HVAC system.
Reduces the presence of dust in the air and on surfaces like furniture.
Eliminates odors due to mold, rodent droppings and other contaminants.
Can prevent viruses and bacteria from circulating through your home or business via air ducts.
Air Ducts and Allergies: How Induct Clean Can Help
Induct Clean is a licensed and fully insured service company. We specialize in residential, commercial and industrial areas in the Tri-State area. Our services include air duct cleaning, dryer vent cleaning, carpet cleaning, HVAC cleaning and upholstery cleaning. Contact us today for a quote or if you have questions about our services – our team of experts is ready to help!