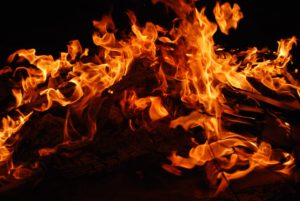 According to the American Lung Association, most people spend 60% to 90% of their time indoors. Whether at home or at the office, you need your air to be clean and free of pollutants and allergens. That's where air duct cleaning comes in! Lots of people wonder whether air duct cleaning is necessary – does it really make a difference? Today, we'll be talking about 4 important air duct cleaning facts that every home or business owner should know.
4 Important Air Duct Cleaning Facts
Indoor air is dirty.
According to the EPA, indoor air can be 2-5 times more polluted than outdoor air. Indoor air contains concentrated amounts of dust, debris, mold, mildew, and other things you don't want to be breathing all day long. Many people experience allergies to indoor air, and children are even more likely to be affected by indoor allergens than adults. On average, the air ducts in a 6 room house collect 40 pounds of dust and debris per year! Without being cleaned, those pollutants stay in your home or office's air – and you breathe them in.
Dirty ducts are a fire hazard.
In addition to circulating pollutants and allergens, air ducts collect highly flammable dust that can be a huge fire hazard. A fire that starts anywhere in the building, whether from an electrical issue, cooking incident, or candle being knocked over, can be fueled by dust in the air ducts. Once a fire reaches a duct, it can be quickly carried throughout the entire building. Clean air ducts help stop the spread of fire.
Dirty ducts mean less efficient heating and cooling.
Contaminated ducts mean extra strain on the HVAC system. It takes more energy to operate the system at regular settings than it would if the ducts were free and clear. That means dirty ducts put more pressure on your wallet.
Nobody should DIY air duct cleaning.
Effective air duct cleaning involves specialized heavy equipment and a team that has extensive experience. Trying to DIY means you won't be able to reach every inch of your ducts, so pollutants and allergens will remain trapped inside. Ducts can be easily damaged, which means costly repairs. In addition, working with dirty air ducts can be hazardous to your health. A specialized team like Induct Clean knows how to clean air ducts safely and thoroughly.
Want More Air Duct Cleaning Facts? Call Induct Clean
We hope you found these air duct cleaning facts useful! Not sure if you really need air duct cleaning? Give us a call! We do professional air duct cleaning and dryer vent cleaning for residential and commercial buildings. Learn more about us and why we are the top choice for air duct cleaning!